Welcome to Market Weight Press,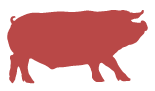 featuring the printmaking work of S.V. Medaris.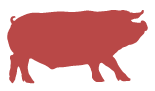 Market Weight Press Shop is an online store featuring the block-prints of S.V. Medaris on paper, shirts, scarves, bags, and more. Our mission is to provide one-of-a-kind, affordable, original block prints on paper, apparel and other merchandise.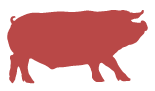 For stories behind the work, little deadpan-faced dogs posing beside ginormous artwork for scale, & lots of drama on the farm & in the studio, go to: Market Weight Press Blog.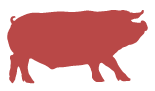 See Medaris' archived artwork, exhibits, public art (CowParade, Zoobilee), etc at S.V. Medaris Fine Art——starting from The One Chick Show and continuing up to the present.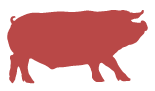 For Sue's infographics, data visualizations, illustration & design, go to Grafix Translation.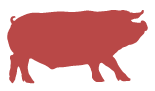 And thanks for visiting Market Weight Press! –sv