Thursday, Sept 4, 5-8pm
Rotunda Stage, Overture Center for the Arts, 201 State St., Madison, WI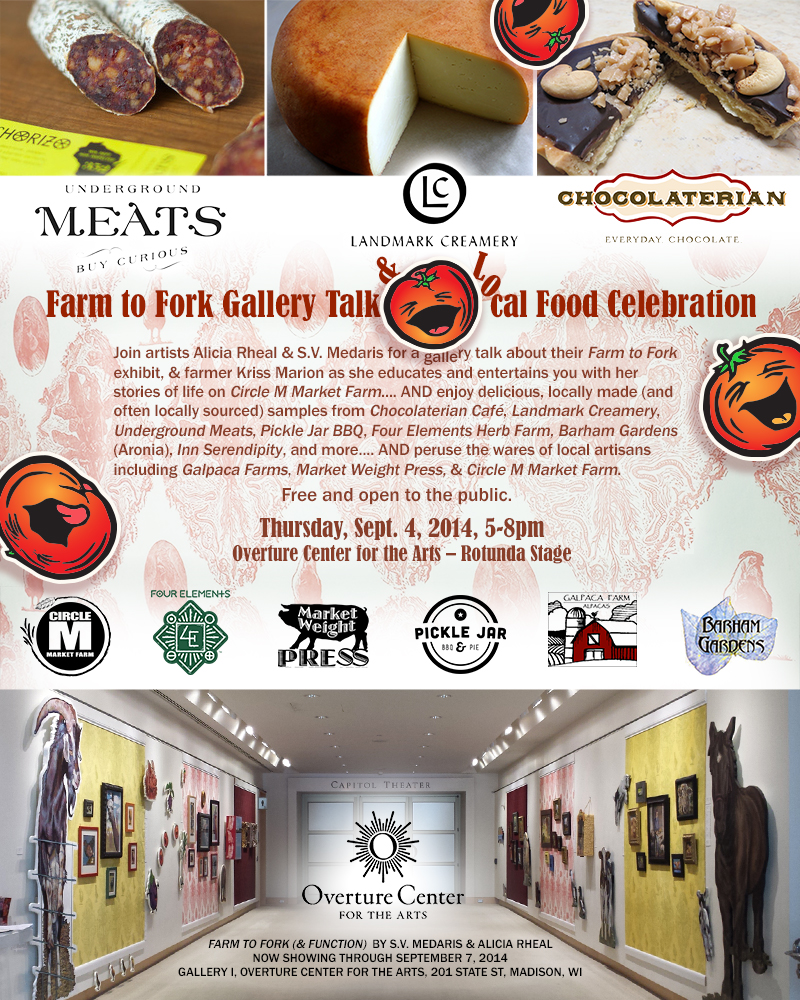 You don't want to miss this! Samples from: Landmark Creamery?! Underground Meats??! Chocolaterian Café??!! and much more.
And see our Farm to Fork Show before it disappears just days later (look for the 8ft horse and the 8ft goat): Farm to Fork (& Function), Gallery 1, Overture Center for the Arts, 201 State St, Madison, WI
Join artists Alicia Rheal & S.V. Medaris…
… for a gallery talk about their Farm to Fork exhibit ( & farmer Kriss Marion as she educates and entertains you with her stories of life on Circle M Market Farm…. AND enjoy delicious, locally made (and often locally sourced) samples from Landmark Creamery, Underground Meats, Chocolaterian Café, Pickle Jar BBQ, Four Elements Herb Farm, Barham Gardens (Aronia), Inn Serendipity, and more…. AND peruse the wares of local artisans including Galpaca Farm, Market Weight Press, & Circle M Market Farm.
Free and open to the public.