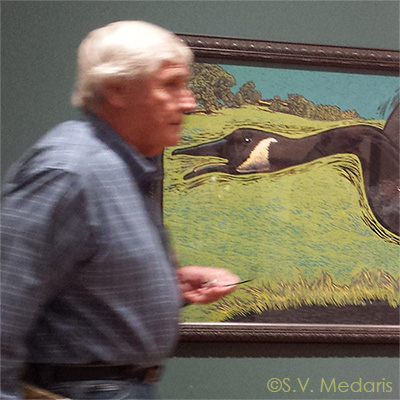 Wow again,
Just got the exciting news from the Leigh Yawkey Woodson Art Museum (currently showing the Birds in Art exhibit) that Taliesin Goose is going on the National Tour! Here's the letter:
Dear Sue,

The opening of the 2014 edition of Birds in Art was another phenomenal success with seventy-two artists joining us in Wausau and we anticipate that 17,000+ visitors will view the exhibition during its ten weeks at the Woodson Art Museum. Birds in Art 2014 promises to be a memorable experience for all involved.

I am delighted to report that Taliesin Goose has been selected for the Birds in Art tour to the Museum of the Gulf Coast, Port Arthur, Texas (December 5, 2014 – February 15, 2015); Arizona-Sonora Desert Museum, Tucson (April 4 – May 24, 2015); The Wildling Museum, Solvang, California (June 13 – August 10, 2015); Newington-Cropsey Foundation, Hastings-on-Hudson, New York (September 1 – October 23, 2015); and Gilcrease Museum, Tulsa, Oklahoma (November 22, 2015 – February 7, 2016).

The Woodson Art Museum is proud to provide you and fifty-nine other artists from the 2014 exhibition with this national forum for sharing your work with a larger audience…..
Unbelievable. Yes, I DO know how lucky I am (especially considering this was the first full-size—30″ x 48″ press bed size— woodcut I'd ever printed on my Takach Press).
So, if you're in the areas during those dates, check out the show — it really is a fantastic show this year. -sue