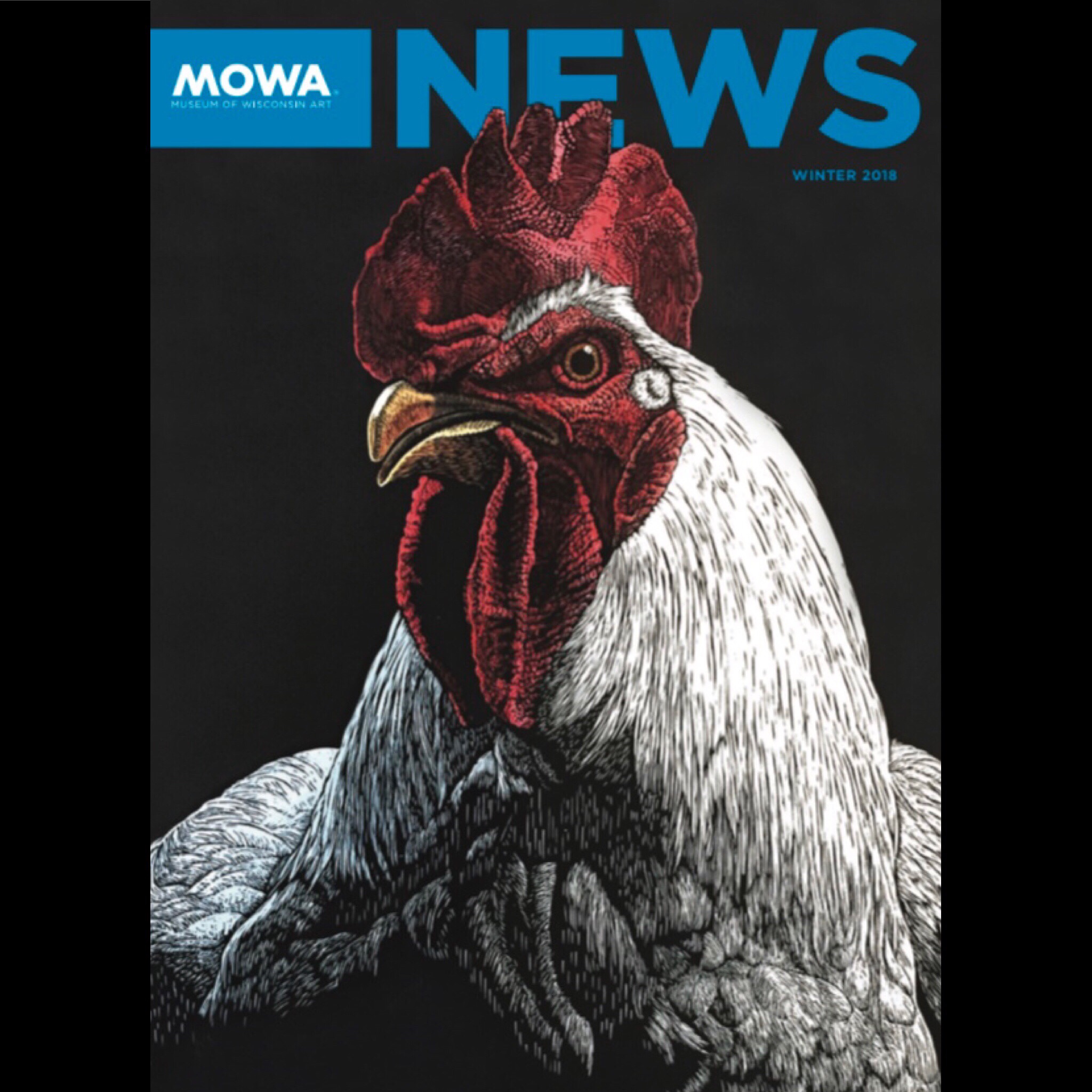 Opening Party is today: Saturday, Feb 3, 2-5pm.
Dream come true, a solo show of printmaking at the Museum of Wisconsin Art. Still can't believe it.
Close to 40 works, including an 8ft Hog and an 8ft chicken. Here's some of what you'll see:
Omar the Dane vs Ivan the Pyr (detail), hand-coloured woodcut: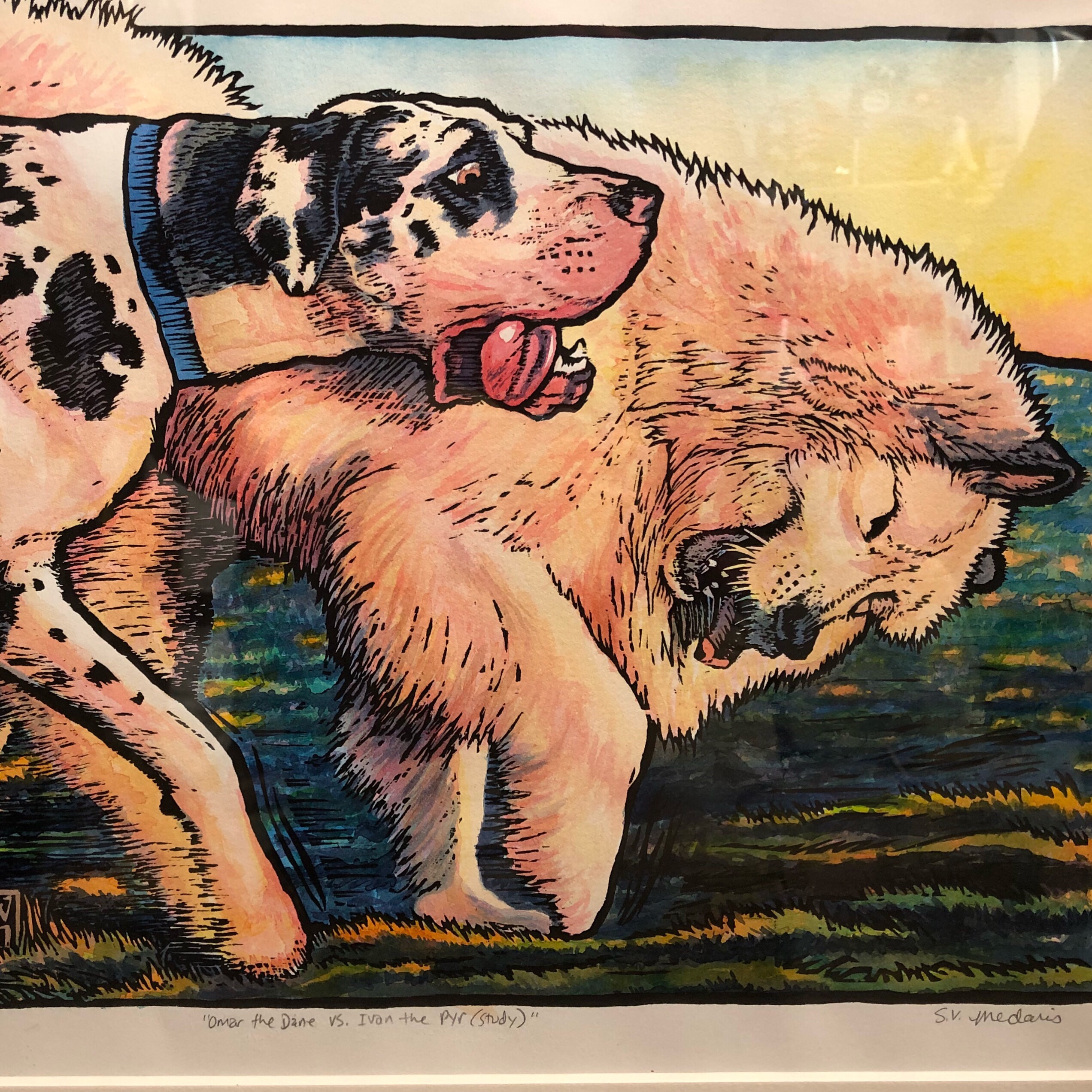 Sneak peek of the installation and the 8ft Market Weight Hog: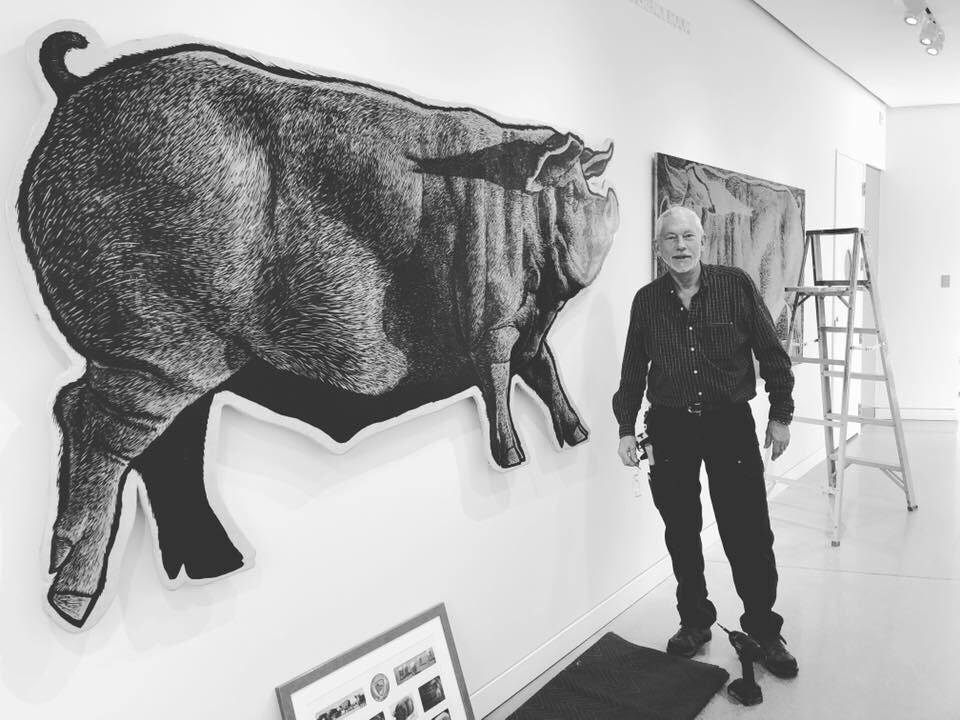 The latest Reduction Woodcut, A Few Months Past Market Weight: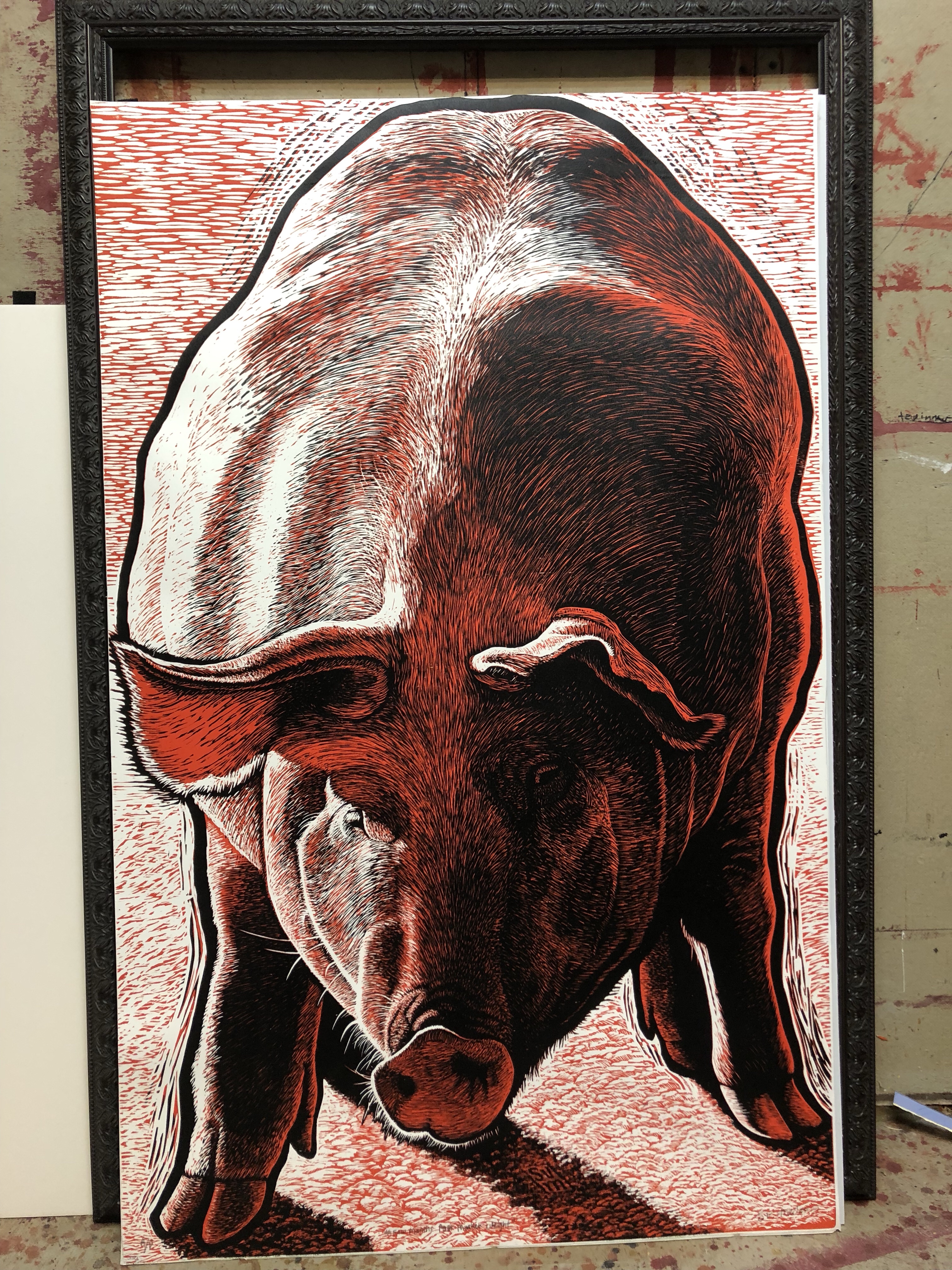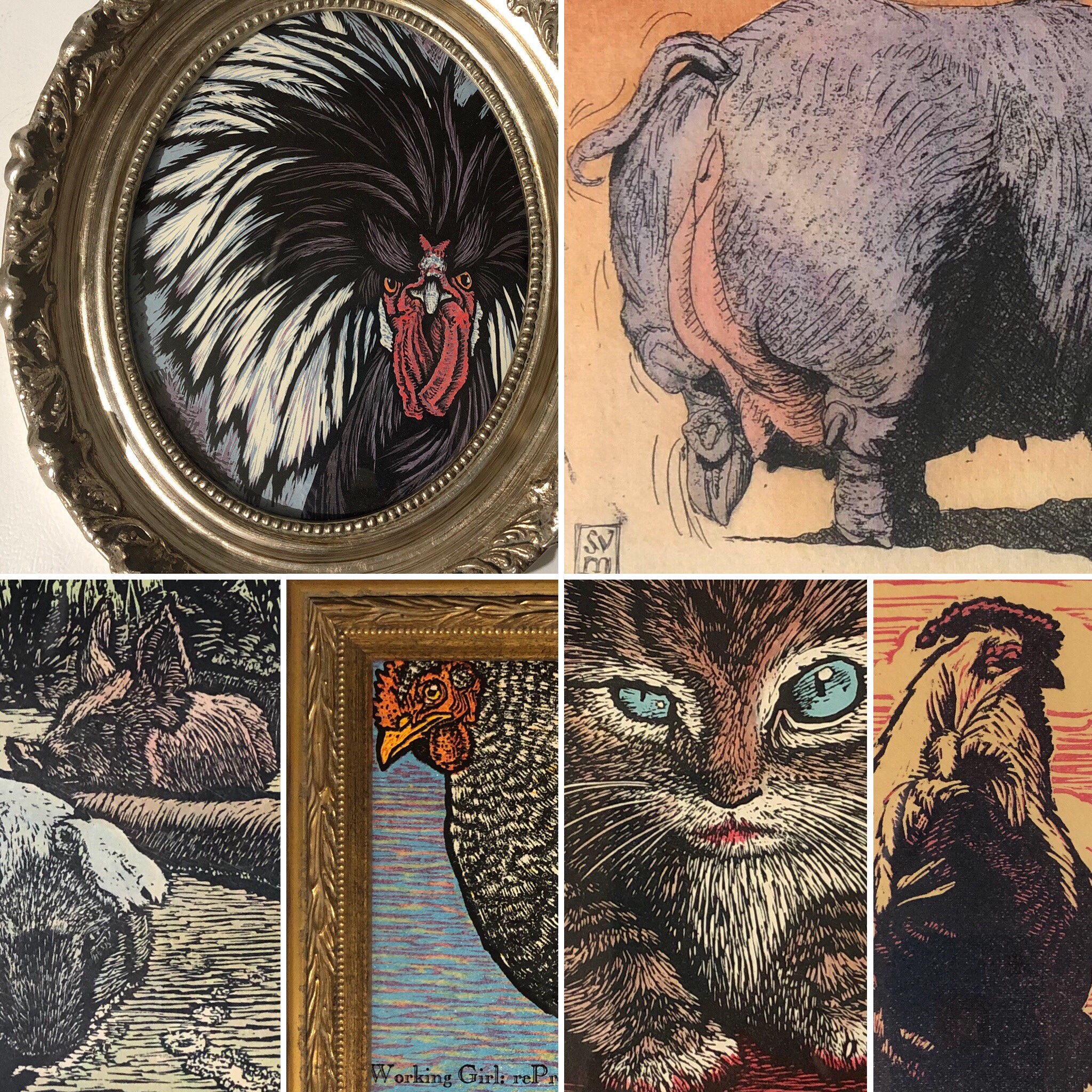 Above: a selection of block prints (details, mostly blockprints) from the show.
Show runs through April 1st, 2018
Hope you can get to West Bend to see it!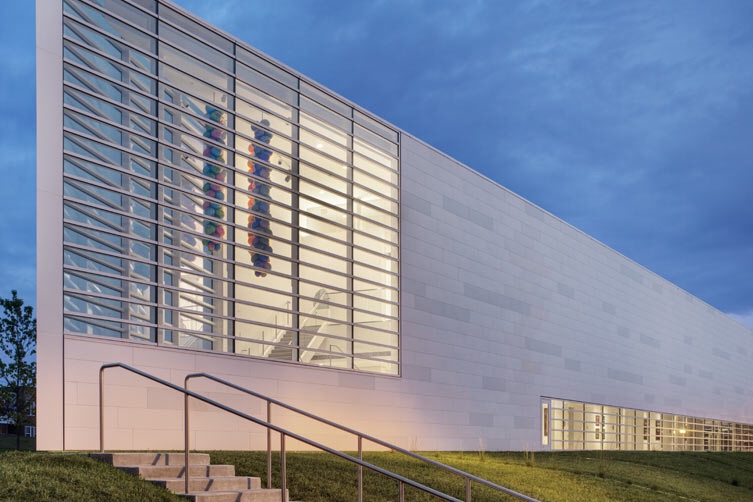 Pretty amazing museum, right?
And thanks for visiting Market Weight Press 🐖🐓