5ft hog at Museum of Wisconsin Art (MOWA)

Honored to find out "Hog Butcher for the World" (5ft woodcut) made it into the 2016 Wisconsin Biennial…[out of] 650 works, the three jurors (Pete Olson, Tammie Rubin, and Graeme Reid) selected 52 works…. Most exciting is that this is held at the beautiful Museum of Wisconsin Art in West Bend, Wisconsin.
Many thanks….
Thanks to Liz Born & Gabe Hoare of Hoofprint Workshop, and Raeleen Kao for giving me a reason to make this woodcut, and thus getting into the 2016 Wisconsin Biennial‬.
About the print
Just finished a 3-part story about making this print. You can read about it, starting with the research, then the carving, then the printing. Out of the canvas edition of 10, 6 have sold. To find out more, visit Hoofprint Workshop's online shop.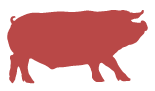 Wisconsin Biennial, February 6–March 27, 2016
Museum of Wisconsin Art
205 Veterans Ave. West Bend, WI
262-334-9638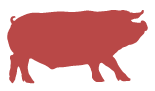 The 2016 Wisconsin Artists Biennial opening reception is Saturday, February 6, 2016 from 1:00 – 5:00 pm at MOWA, in West Bend, WI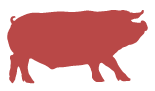 The "State of Wisconsin Visual Arts" Panel discussion is from 1:30 – 2:30 pm
Announcement of Awards is at 3:00 pm